Dental Implant Materials

Dentist Ann Arbor, MI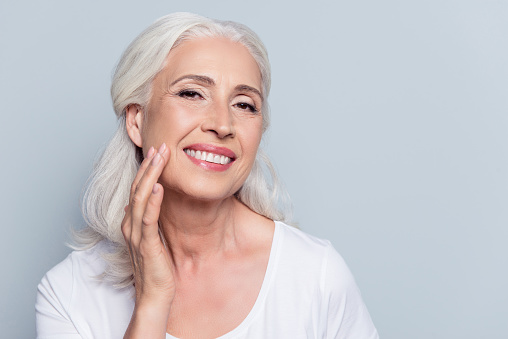 Patients today are becoming more concerned with the kind of materials they use for dental implants. They want to know how these implant materials impact their oral health, overall health, as well as safety of their bodies.

When selecting dental implants, you need to get those that have the least toxic and least reactive material possible. Besides, you need to evaluate the strength, quality, design factors, and clinical success of the material. Greashaber Dentistry works with you to determine the most appropriate implant material to utilize.


Titanium Implants

Due to it being made of metal, titanium is the most common type of dental implant material. Its most distinguishing feature was discovered in 1950. During this time, research revealed that titanium metal implants permit normal bone growth. That is, if they are placed in contact with the bone and are not disturbed, the bone will grow next to them. This will result in a lifelong bond. Since their discovery, titanium dental implant material has been the most sought-after for dental implants. It provides long-lasting results.

There are several advantages of using titanium dental implants that make them the first option. First, they have an innate ability to ossify. Titanium's ability to integrate with the bone and tissue is impressive. The process of integration between the implant and material is called osseointegration. The ability of titanium to bond and become a significant part of the bone is one of the factors that set it apart.

Secondly, titanium is strong and light. It is an extremely light material, but also one that is absolutely strong, making it the perfect alternative for dental implants, given the fact that implants need a secure, comfortable restoration. The titanium material also has low thermal conductivity. The low thermal conductivity reduces the risks of pain and irritation that would be associated with any dramatic thermal changes in the environment. As a result of these advantages, the success rate of these titanium dental implants is very high, up to 95%. In fact, most dental implants made from titanium tend to remain in place for most of the patient's life.


Zirconia Implants

In comparison to titanium, zirconia is a relatively new material. It is believed to have the most promising future of any dental implant material. Zirconia dental implant materials were used for full abutment in the early 1990s. Titanium implant materials, on the other hand, were still popular at the time. Like titanium dental implants, zirconia dental implants have distinct advantages. The fact that they are metal-free is their most significant benefit.

As a result, it is a viable option for people who are allergic to metals. Furthermore, the absence of metals lends it a more natural appearance. Furthermore, the vast majority of people consider zirconia to be an important option for maintaining good oral health, particularly gum health. Zirconia also allows for maximum contact between teeth and jawbone, resulting in more efficient treatment.

Regardless of the material used for the dental implants, the dental implant process should be taken care of by a qualified implantology dentist. Visit us at Greashaber Dentistry to find out more about these restorations. Call us at (734) 662-1113 and schedule an appointment.