Nicholas Greashaber, DDS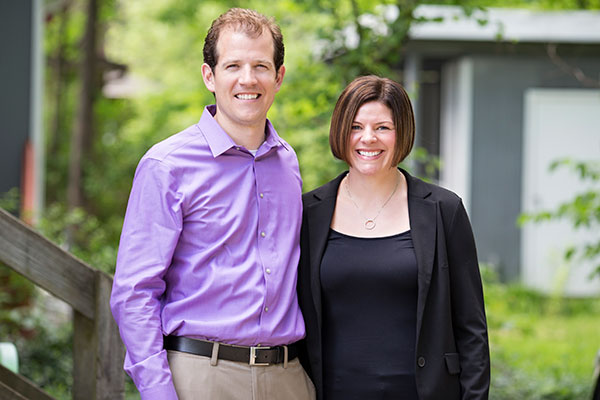 I was born and raised in Ann Arbor and I am happy to still call it home. I grew up on the northwest side of town where I attended Wines, Forsythe, and Pioneer. I attended the University of Michigan for Undergrad and Dental School. I purchased my office at 1119 Packard and have been working here ever since.

My amazing wife, Laura, and I have been married for almost 18 years! She is my rock and keeps everything running smoothly at home and at the office. We have two high energy boys who keep us busy. Jack is 14, he loves everything to do with sports, watching clips on YouTube, and playing with our beagle, Bandit. Calvin is 11, he enjoys skiing, playing lacrosse and minecraft. We spend a lot of our free time up north enjoying all the beauty the Leelanau Peninsula has to offer. I also enjoy skiing in the winter and tennis in the summer.

I truly enjoy being a dentist and having my own, small practice. I love building close relationships with my patients that will last decades. We have many families who come to the office and I love seeing all of the young kids growing up over the years. I take the trust that every patient puts in me very seriously. My practice philosophy is to provide quality modern dental care, with a conservative approach, by balancing patient needs with aesthetics, for a successful long-term outcome. I give my patients all of their options and then help them decide what would be best for their particular situation. I consider myself to be an artistic person and I believe that shows through in the dentistry that I provide.