Restorative

Ann Arbor, MI




To ensure overall oral health, missing or damaged teeth need to be replaced or restored by a licensed dentist. At Greashaber Dentistry, you will be provided with a personalized treatment plan that is right for you to get your smile back to its best. Read below about some of the restorative services we offer.


Composite Fillings

Fillings are used to restore areas of your tooth affected by decay. At Greashaber Dentistry we use composite (tooth-colored) materials to "fill in" the surface of the tooth after all decay has been removed.
Read more about Composite Fillings.


Dental Crowns

A crown is a covering that will wrap and protect the entire surface of a tooth, allowing it to look and function just like the original tooth.
Read more about Crowns.


Dental Bridges

A dental bridge is a fixed (non-removable) appliance and is one of the traditional dental methods for replacing missing teeth.
Read more about Bridges.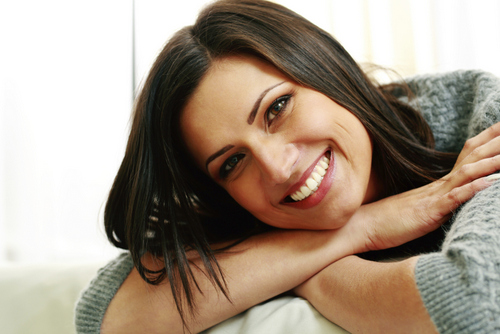 Inlays & Onlays

Inlays and Onlays are used to restore portions of the tooth, or to strengthen a tooth. They are alternatives to using fillings or a crown to restore the integrity of the tooth.
Read more about Inlays & Onlays.


Implant Crowns and Bridges

An implant crown is an ideal way to replace one or multiple missing teeth. First, a titanium root is placed by an Oral Surgeon or a Periodontist. Then, 3–4 months later, Dr. Greashaber will place a crown on top of that titanium root that is custom fit to each patient's space. Implant Bridges involve placing at least two titanium roots and connecting them to restore large spaces where multiple teeth are missing. Dental Implants are a great cosmetic and long-term solution to tooth loss.
Read more about Dental Implants.


Dental Implants vs Mini Implants

Dental implants are effective solutions to replace a missing or damaged tooth. Instead of managing the hassle of dentures, you can have a more permanent restoration solution with implants. Dental implants support the artificial tooth that replaces your missing or decayed tooth. These implants are a more convenient treatment compared to other conventional solutions. They can be used to replace one or several teeth and are also used to support removable dentures. If you are in need of dental implants, you will be provided with two choices – standard dental implants and mini implants.
Dental Implants vs Mini Implants.


Are Dental Implants Affordable

Patients with unhealthy, missing, or damaged teeth opt for dental implants. However, some patients may be taken aback by the price of dental implants. The upfront costs of dental implants seem justified when you take into account the fact that they last for decades (and longer) after installation. Let's take a look at key reasons why dental implants cost the way they do.
Read more about are dental implants affordable.


Root Canal Therapy

A "root canal," or endodontic therapy, is a procedure available to save a tooth that is infected and would otherwise require extraction. There are many reasons that teeth can become infected, including: cavities, previous large fillings, crowns, cracks, trauma, and extreme wear.
Read more about Root Canal Therapy.


Extractions

A tooth extraction is the procedure done to remove a tooth that is damaged beyond repair from its socket in the jawbone. Extractions are also done to remove wisdom teeth that may be impacted or create future problems.
Read more about Extractions.


Dentures & Partials

Dentures are a "replacement" option for missing teeth. There are two variations of dentures: partial dentures and full dentures.
Read more about Dentures & Partials.

Contact Greashaber Dentistry at (734) 662-1113 for the best comestic, restorative, and preventive dentists!