Dental Implants vs Mini Implants

Ann Arbor, MI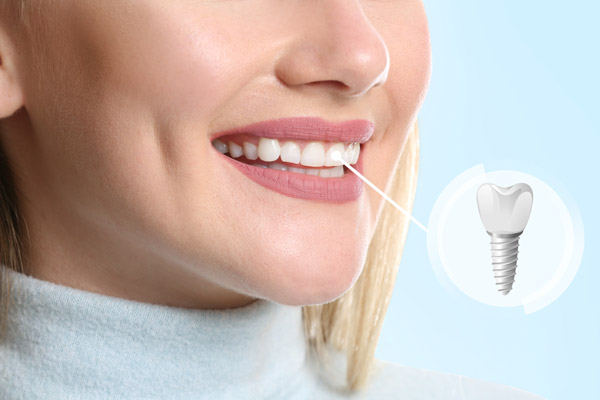 Dental implants are effective solutions to replace a missing or damaged tooth. Instead of managing the hassle of dentures, you can have a more permanent restoration solution with implants. Dental implants support the artificial tooth that replaces your missing or decayed tooth. These implants are a more convenient treatment compared to other conventional solutions. They can be used to replace one or several teeth and are also used to support removable dentures. If you are in need of dental implants, you will be provided with two choices – standard dental implants and mini implants.

Each of these has its own set of benefits based on multiple factors. Standard implants are more natural looking and durable, while mini implants have a less invasive procedure and are more affordable. Dr. Greashaber and at Greashaber Dentistry can help decide the best option for you after conducting a thorough assessment and your preferences.


Major Differences Between Dental Implants and Mini Implants

Dental restoration through implants can fix numerous issues and restore your smile and the functionality of the teeth. When considering implants, you might have to choose between standard dental implants and mini implants.
While your dentist can recommend the right solutions depending on your condition, overall health, and budget constraints, it is important to understand the differences between them to make an informed decision.

| | |
| --- | --- |
| • | The biggest difference between these implants is the size. Standard implants have two pieces, with a 3.25 to 5 mm diameter, while mini implants are one-piece with a diameter of 3 mm or smaller. |
| • | Mini implants have a less invasive procedure compared to standard dental implants. |
| • | Since mini implants are smaller, they require less material and are more affordable than standard implants. |
| • | Mini implants are an ideal solution for oral issues that require dentures with dental implants. |
| • | Standard implants are more durable and stronger compared to mini implants. |
Dental Implants vs. Mini Implants: Which One it Right for You?

The best way to determine which implant is best for you is by consulting your dentist. They can examine your teeth and recommend which one suits your condition. Generally, dental implants are the preferred choice for long-term implant restoration treatment. These are ideal for restoring the normal speaking and eating functioning of your teeth and provide higher flexibility compared to mini-dental implants. Mini implants also offer their own set of benefits based on varying situations. They are also more affordable than dental implants.

Your smile plays a major role in your overall confidence, and a damaged, missing, or decayed tooth can bring a damper to it. Dental implants are an ideal solution to not only fix the damage but also restore your beautiful smile, along with your confidence. Our dental team at Greashaber Dentistry can conduct an assessment, understanding your needs and preferences to identify the ideal implants for you. Give us a call today at (734) 662-1113 to book an initial consultation with our dentists.