Dental FAQs for Kids

Ann Arbor, MI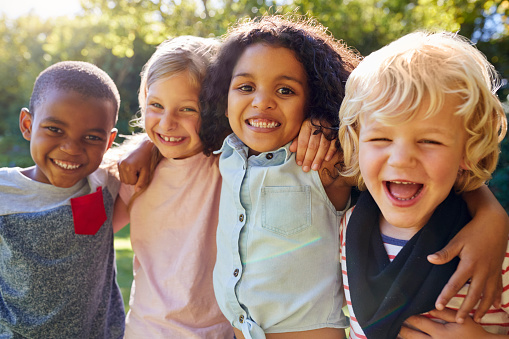 Pediatric dentists understand how to explain dental procedures and dentistry in general to young patients. Part of our training at Greashaber Dentistry involves cultivating a bedside manner aimed at children. We understand how to explain what we are doing to patients who do not have any knowledge of dentistry. We also have practice in scaling our explanations for our audience. For our teen patients, we introduce more technical and clinical terms than we would for younger children.

Understanding what we are about to do and talking about the procedure helps put young patients at ease and gets them to relax. Contact us today at (734) 662-1113 to schedule an appointment for your child. We are here to answer any questions you may have about pediatric dentistry.


What Type of Toothpaste Does My Child Need?

Children's toothpaste is further divided into different sub-categories based on your child's needs. Many companies produce a young children's version of their toothpaste that is typically geared towards children under six years of age. This toothpaste will generally contain very small amounts of fluoride to protect your child in the almost certain case that they swallow some of their toothpaste.

It is important to select a toothpaste appropriate for your child's age and also one that is in a flavor they will enjoy. Selecting the appropriate toothpaste for your child can reinforce good oral hygiene habits that will last a lifetime. Regardless of your child's age and oral hygiene needs, our team can help you select a toothpaste that is appropriate for your child.


What is a Pulpotomy?

While most people think of root canals as something adults need, children can also need to have these procedures. There are times when baby teeth become so decayed that the pulp becomes infected. When this occurs, we will perform a pulpotomy on that tooth. This procedure is typically done when your child is at risk of losing a baby tooth long before they should. Our team of pediatric specialists often perform pulpotomies for our young patients.


What Are Signs My Child May Need Braces?

If you notice that their teeth do not fit together correctly or have large gaps between them, that is a sign that your child may need orthodontic treatment. Mouth breathing, protruding teeth, and crowded teeth are also indications that they may need braces or other treatment. If your child exhibits any of these symptoms, call us to talk to us about scheduling an orthodontic exam. The earlier we diagnose a problem, the easier it typically is to treat and correct.


What If My Child Has a Dental Emergency?

Between the time you recognize that your child needs to come in for an emergency appointment and getting to our office, there are a few things you should do. First, if your child is bleeding, give them gauze to hold against the wound. You do need to stop or at least slow the bleeding as quickly as possible. If they have lost a tooth, try to find it if possible. If it is an adult tooth, place it in milk to keep it moist. It is important to keep it wet so we can potentially save it. Baby teeth do not necessarily need to be kept moist, but you should still bring in the tooth if you have it. Contact us as soon as you can, even if you are unable to come to our office right away. We can give you further instructions once we know the exact nature of the emergency.


Contact Us Today!

If you have any additional questions about pediatric dentistry, or if your child is due for an exam, contact us Greashaber Dentistry at (734) 662-1113 today!