Oral Hygiene

Ann Arbor, MI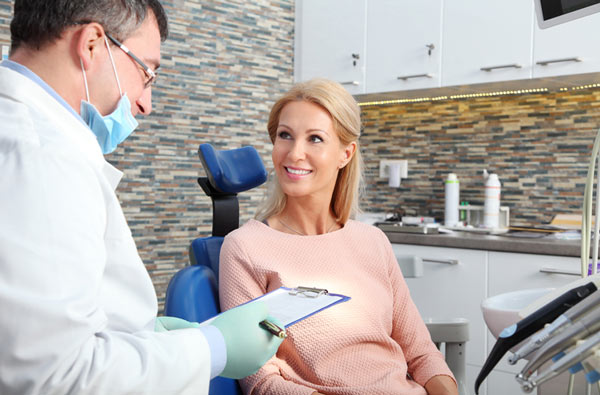 Why is it Important to Take Care of your Teeth?

When your teeth are healthy and strong, you can chew the right foods which help you grow and live an active lifestyle. Healthy teeth also help you speak clearly, look your best, and improve your quality of life. If you take care of your teeth, you can prevent the formation of plaque, which is a clear film of bacteria that sticks to the enamel of your teeth.

After you finish eating, the bacteria go after the sugar left on your teeth. The bacteria turn the sugar into acids that dissolve the tooth enamel, causing holes in the teeth called cavities. This also causes gingivitis, known as gum disease, which makes your gums red, sore, and swollen. Your gums are the soft pink tissue in your mouth surrounding your teeth and holding them in place.

If you don't care for your teeth, you may end up with cavities and gum disease. Your mouth will feel sore, you'll have difficulty eating, and you won't feel like smiling very much.


Simple Tips for Good Oral Hygiene

Practicing good oral hygiene is easy. Here are some recommendations:

•
Brush your teeth at least twice a day, after breakfast and before dinner. If possible, brush a third time after you eat lunch or sweet snacks. Brushing correctly will break down plaque and keep your breath fresh.

•
Brush all of your teeth, not only the ones in front. Dr. Greashaber will show you the most effective way to brush your teeth without harming your gums.

•
Don't rush when you brush. Take at least 2-3 minutes each time. If necessary, use a timer or play a song to keep track of the time.

•
Use a toothbrush with soft bristles and don't press too hard. You should buy a new toothbrush once every three months. Some toothbrushes even have bristles that change color when the time comes to get a new one.

•
Ask Dr. Greashaber if you should use an antibacterial mouthwash.
Flossing your teeth will keep them healthy. It gets rid of food hidden where the toothbrush can't reach, no matter how well you brush.
Tips For Parents on How to Make Brushing Easy and Fun

Healthy teeth start at home. Here are a few suggestions for making brushing teeth more fun for your kids:


| | |
| --- | --- |
| • | Brush your teeth together and take turns brushing each other's teeth |
| • | Give your child a toothbrush featuring one of their favorite cartoon characters |
| • | Sing one of your child's favorite songs while you brush their teeth |
| • | Use toothpaste and mouth rinse with pleasant flavors |


If you teach something effectively to your child at a young age, they will carry it into adulthood. It is important to teach your children proper oral care as early as possible. You should bring your child in for an appointment once they show their first signs of teeth. Depending on your child's oral hygiene, you should schedule dental exams once every six months to a year.

To schedule an appointment, call us today at (734) 662-1113. We'd love to meet you and your kids!