Tooth Socket Graft

Ann Arbor, MI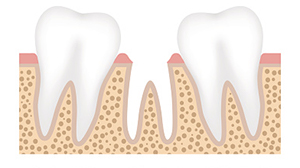 Whenever possible, we always try to save your natural teeth before considering an extraction. Sometimes, though, the best option for your overall oral health is to remove the diseased or damaged tooth so that we can ultimately replace it with a fully functioning prosthetic, such as a dental implant. For various reasons, though, you may not want or be able to receive a replacement right away. In these instances, Greashaber Dentistry offers tooth socket grafts to protect your jawbone and keep it healthy for future treatments after tooth loss.


What a Tooth Socket Graft Is

A tooth socket graft is an often disregarded treatment that helps prevent bone loss. The hole that remains after a tooth is removed is known as a socket. During a socket graft, we fill this hole with bone graft to keep it safe. We might use animal bone, synthetic bone, another person's bone, or even your own bone. The type of graft material used affects your healing time, but typically the graft takes about three to six months to fully heal.


The Importance of Getting a Tooth Socket Graft

Getting a tooth socket graft may not seem like a necessary treatment, especially if you are not considering a dental implant to replace the extracted tooth. But bone loss is a serious issue with missing teeth, and a socket graft can mean the difference between maintaining your oral health and dealing with a cascade of worsening dental disorders. In the first year alone after losing a tooth, your jawbone can decay up to 25% as the bone is no longer being continuously stimulated. This can dramatically change the shape of your facial structure as your features collapse in on themselves. A socket graft can also help prevent an extremely debilitating condition known as dry socket, which is when the nerve below the extracted tooth is exposed.


Are You a Good Candidate for a Tooth Socket Graft?

Anyone who is having a tooth removed and not opting for an immediate replacement should consider a tooth socket graft to avoid the aforementioned risks. In particular, patients considering a dental implant should schedule a consultation to discuss the benefits of a socket graft as implants require a healthy jawbone. Since dental implants are placed within the jawbone itself, bonding to the living bone to provide superior durability and feedback, candidates for dental implants must have strong, dense jawbones.

Only a socket graft can stop the bone from decaying, preventing the need for a bone graft later on. Unfortunately, even a graft can only stop bone decay for so long, and resorption can begin as quickly as nine months after the treatment. A dental implant is the only way to permanently maintain the health of your jawbone.


Protect Your Smile Today!

If you are considering having one or more of your teeth extracted, and are interested in replacing them with dental implants, then a tooth socket graft might prove beneficial to you. If you want to learn more about how a tooth socket graft can help you, then call Greashaber Dentistry today at (734) 662-1113 to schedule a consultation and find out more.