Dental Bridges - A Solution for Tooth Loss

Ann Arbor, MI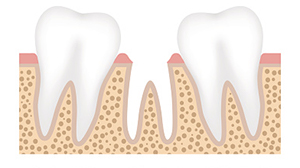 Tooth loss is extremely common, affecting some 178 million American adults. Having missing teeth is not just about having unattractive gaps and spaces in your smile. Over time, your remaining teeth may try to shift and drift into the opening, leading to further tooth loss. Eating may become painful, as your bite force has to change to adapt to your missing tooth. Moreover, most importantly, your self-esteem may plummet, especially if your missing tooth is in a visible place in your mouth. For our patients who are suffering from the shame and embarrassment of missing teeth, we here at Greashaber Dentistry are pleased to offer dental bridges as an option to help them restore their beautiful smile.


What is a Dental Bridge?

Nobody ever plans on losing a tooth, but when it does happen, it can be a devastating loss. If you are missing a tooth, you may not feel like smiling as readily as you once did, and you may find that your relationships are suffering for it. To make things even worse, having missing teeth can take its toll on your appearance – even with your mouth shut! Having spaces in your mouth can cause your cheeks to sag, taking on a prematurely aged appearance. Replacing your missing teeth with a bridge is not only about improving your bite, but also your facial structure.

The most popular type that we fit our patients with is called a traditional bridge. If you have your own, natural teeth remaining, then you may be a good candidate for a traditional bridge. We will remove any necessary enamel on your natural tooth on both sides of the pontics, then place the dental crown over your prepared tooth. This type of bridge includes at least two pontics (the prosthetic tooth) supported by your natural teeth with dental crowns on either side.

Unlike partial dentures, bridges are a permanent fixture in your mouth and cannot be removed. To prepare your teeth for the bridge, we will start by preparing your supporting teeth for the crown. We will then take an impression of your bite to send to our lab to create your bridge. In the meanwhile, we will place a temporary bridge as a placeholder. Your bridge may take up to two weeks to return from our laboratory, but once it arrives, we will then place it over your prepared teeth using special dental cement.

You will need to take extra measures to keep your bridge clean. Tooth decay can form underneath your bridge, so you will need to floss up underneath it to help protect them from cavities. You may either thread the floss underneath the bridge with a threading device that was created to help floss bridges, or you can use specific picks that were designed for that purpose, as well.

In addition to brushing and flossing your teeth and your bridge, you also need to schedule regular dental appointments at our office. We advise that our patients see us every six months for a checkup and a cleaning. To learn more about dental bridges, or to schedule your next appointment with us here at Greashaber Dentistry, please give us a call at (734) 662-1113 today!