Are Dental Implants Safe?

Ann Arbor, MI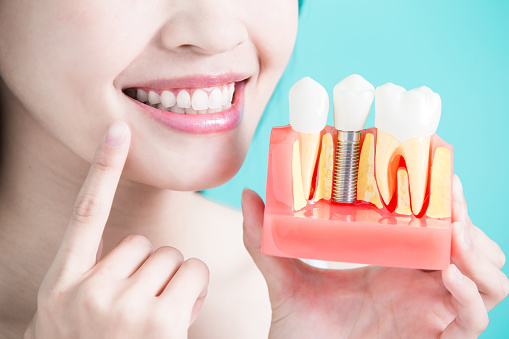 Dental implants have a reputation for being realistic-looking and highly functional tooth replacements. Unlike the last decade, today, most people are very confident about getting implants over bridges and dentures. This is because of their convenience, longevity, and appearance. Dental implant surgery is a safe procedure as it has a 98% success rate. If you are a healthy person, then you can get this treatment without any problem. If you are curious about getting dental implants, contact Greashaber Dentistry today to schedule your initial free consultation.


Dental Implants

If you have a missing tooth and you have healthy gums and bones, then your dentist can recommend you have an implant restoration. Dental implants usually last for a long time when compared to other dental replacement options. When they are cared for properly, they will work as well as your natural teeth. During the dental implant procedure, the dentist will insert a titanium rod in your jawbone where your former tooth was. This metal rod will fuse with your jawbone and will create a realistic-looking, strong, permanent replacement.


Dentures are prosthetic teeth, although their quality has improved in the past years, most people do not recommend them. It is secured in your mouth using a denture adhesive. Most people dislike it because they slip out of place and constantly move around in the mouth when the patient speaks or eats. Moreover, if they are not placed correctly, they can harbor bacteria that can inhibit promoting deterioration and infections surrounding the teeth. Those people who prefer dentures are the ones who do not want to undergo dental implant procedures and patients who have weak gums or jawbone.


Can I Replace My Dentures With Dental Implants?

Dentures are the go-to solution initially for many individuals after losing a tooth. Although dentures have the appearance of real teeth, they are not a long-term solution when compared to implant restoration. That is why many dentists recommend individuals with dentures replace them with dental implants for improved function, increased comfort, and to enjoy the benefits of eating whatever foods they enjoy.


Recovering After Dental Implant Placement

Patients are ensured a successful and comfortable implant recovery by following post-care instructions given by the dentist. The instructions include eating a soft diet, keeping the mouth clean, and checking for complications.


Implant-Supported Dentures

While traditional dentures are artificial teeth held in place by a tight fit, implant-supported dentures are firmly attached to implants by screws. During the installation of dentures, the dentist will surgically attach four to six implants into the patient's jawbone. When these screw implants fuse with the jawbone tissue properly after three to six months, a unique set of dentures is attached to them. Dentures with dental implants have many advantages as they look and feel natural in the patient's mouth and prevent loss of bone tissue because implants stimulate the patient's gums.

If you are looking to restore missing or lost teeth, the team here at Greashaber Dentistry is here to help. Call us at (734) 662-1113 to schedule an appointment with one of our dentists today!