Broken Tooth

Ann Arbor, MI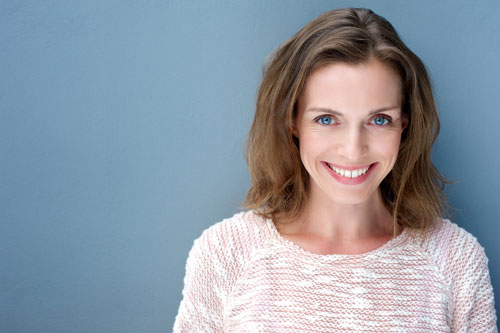 Teeth can break in several ways, and most of the time, it can be quite painful. When your tooth is damaged, it is crucial to consider the type of injury and the type of tooth broken. If you incur a minor chip, count yourself lucky since there are permanent solutions. However, the same does not apply when the damage is severe, and a visit to our dentist is inevitable. In the meantime, you can mitigate the pain and protect the affected area inside your mouth from infection and more damage.

Although several home remedies are used to ease the pain, you should not mistake it for a cure. Our professional dentist at Greashaber Dentistry does not recommend home remedies for broken teeth. Instead, we recommend the following solutions to protect your mouth and tooth.


What to Do After You Break a Tooth

Different dental practitioners may recommend various solutions to deal with a broken tooth. According to the American Dental Association (ADA), it is crucial to rinse your mouth with warm water immediately after the tooth breaks while applying pressure using a cold compress to reduce any bleeding and swelling. The broken tooth piece should be wrapped in clean gauze for our dentist to determine the right course of treatment. Whether you have a minor or severe injury, it is important to schedule an appointment with our dental expert as soon as possible before the damage becomes more pronounced.


How to Protect Your Mouth

After breaking a tooth, protecting the affected part of the mouth should be the first step before visiting our dentist. When a tooth breaks, it can either leave a minor chip or severe damage, and the measures taken determine the amount of damage and duration of downtime after treatment. A small chip can be protected by applying dental wax over the jagged edges, but this is not recommended if a section of the tooth is missing or has a large chip.

Regardless of the severity of tooth damage, scheduling an examination with a dental professional is crucial for quick treatment and recovery. Dental wax can easily be found in a local drugstore but only offers partial protection. It is not advisable to chew using the affected side of your mouth, and gently flossing around the damaged tooth is recommended to reduce the subsequent irritation and pressure.


Protection with a Temporary Tooth Repair Kit

A temporary broken tooth repair kit is available at the local drugstore and can be ordered online as you wait to see our dentist. The tooth repair kit includes dental wax and other malleable materials that can be molded into different shapes to fill the missing or broken teeth. A temporary tooth repair kit should be used for minor issues, but severe injuries can lead to tooth loss, infection, or other complications.


About Us

Our dental experts at Greashaber Dentistry leverage cutting-edge tools and equipment for effective treatment and reduced downtime. Please call us today at (734) 662-1113 or visit our website for more information regarding broken teeth and treatment.