Length of Recovery Process For Implants

Ann Arbor, MI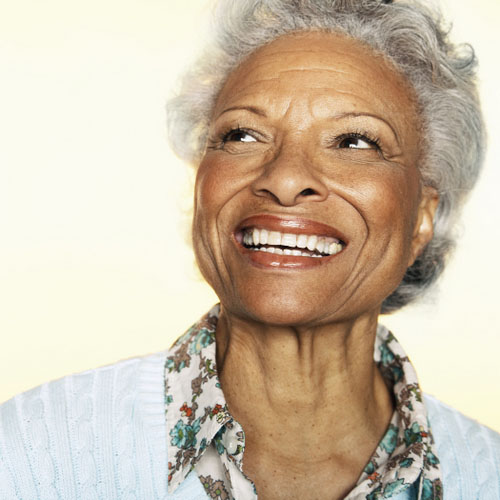 A dental implant is the preferred treatment option for anyone who has damaged or missing teeth. Also known as an artificial tooth, this dental prosthetic is permanently fixed in the jawbone. They preserve the jawbone's health, improve chewing function and restore confidence in a patient's smile. Implants differ from removable dentures. It is possible to wear dentures with dental implants. The dental implant is made of two parts, a titanium post and a ceramic crown, which is implanted via dental surgery that requires a healing period midway, thus increasing the time of the process.

At Greashaber Dentistry, our dentists Dr. Greashaber and , make it their top priority to ensure your dental implant procedure and recovery process goes as smoothly and painlessly as possible. They are focused on restoring functionality without unnecessary pain.


Dental Implant Surgery

Dental implant surgery involves a multi-step process requiring healing time between each step, making it lengthy. There are several parts to an implant surgery.
| | |
| --- | --- |
| • | Removal of damaged or decayed tooth |
| • | Bone grafting |
| • | Titanium post-implantation |
| • | Mid-recovery period |
| • | Abutment placement |
| • | Crown placement |

The first three parts, namely, removal of a damaged or decayed tooth, bone grafting, and post-implantation, are usually done together. However, this depends on a client's bone health and tolerance to the procedure. For example, if there is too much tooth damage, our dentist will spread this part over a few days. The abutment may also be placed during this time.

Immediately after this, a patient may experience swelling, mild bleeding, and possibly bruising. During the mid-recovery period, these issues heal within the first two weeks. However, within the jawbone, a lengthy process known as osseointegration has begun, where the jawbone is fused with the titanium post. This can take anywhere from four to six months, depending on a patient's bone health, lifestyle, and oral hygiene.

Once a patient has healed from this process and the titanium post is adequately embedded into the bone, the primary recovery is completed. A patient should be able to eat and talk without any pain or difficulty. The final step, crown placement, is relatively painless. A patient may experience some discomfort, but nothing is done to the area that requires healing.


If a dental implant has been damaged or fallen out, our dentists will assess the situation to determine the best course of treatment. If a crown has fallen out, undamaged, it can be cemented back in place. If it is damaged, a new one will be made. In either case, there is no recovery period. However, if the titanium post has been damaged, it may have to be removed and replaced. The recovery from this process will be lengthy as a patient must heal after the removal (three – five months) and then again after the new post is implanted (four – six months). In total, this process can take up to a year.


Schedule a Consultation Today

Recovering from a dental implant does not have to be a difficult or painful process. Here at Greashaber Dentistry, we make the effort to ensure your implant surgery and healing are as comfortable as can be. Call us at (734) 662-1113
to make your appointment.