Is Dental Care Affordable?

Ann Arbor, MI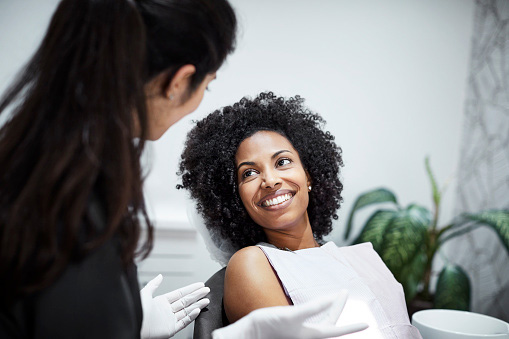 Without adequate insurance coverage, dental care can be relatively expensive. For instance, a professional cleaning can cost $200 and above. For braces and dentures, the prices can be pretty high. Ensure you take good insurance coverage to make your dental routine affordable. You can also visit us at Greashaber Dentistry as we offer affordable services. Some of our services include:


Dental implants offer a solid foundation. We place the implants deeply on your jawbone and give them adequate time to fuse before attaching the artificial teeth, known as crowns.

Some of the advantages of dental implants include:


Long-Lasting Solutions

Dental implants are known to last for many years on your jawbone. Dental implants can last for up to 25 years. We install them to ensure they are as comfortable as possible. If any issues with your implants come up, be sure to contact us as soon as possible.


Mimic Your Natural Teeth

Another advantage of implants is their ability to look and work just like a typical set of teeth. Once they have fused adequately with your jawbone, you can chew your food seamlessly.


Enhanced Speech

When you have missing teeth, it can be, at times, difficult to pronounce some words. However, with dental implants, you will have enhanced speech. Allow us to install the implants so that you can speak in public confidently.


Offers a Natural Appearance

Dental implants also offer you a natural appearance. The gaps left behind by your lost teeth can lower your self-esteem. Implants are your best solution and will give the positive results you seek.


Cost of Dental Implants

The cost of dental implants will depend on factors such as the number of lost teeth and if you have other dental issues. Replacing one tooth at a time is considered expensive but the most comfortable method. The costs can be $60,000 to $90,000. Visit our clinic so we can discuss the associated costs with you.


Dental bridges are also great for missing teeth. The bridges have multiple pieces joined together to conceal an open space left after you have lost your teeth. There are various materials, such as porcelain, metal, or gold that you can choose for your bridges.

The artificial teeth used on the bridges are also known as pontics. We attach a pontic for every tooth that is missing. The good news is that these artificial teeth look closely like your other teeth. These teeth are either put into position by attaching them to your adjacent teeth or simply attaching them to an implant.

You can choose various types of bridges, such as traditional, cantilever, Maryland, or implant-supported bridges. When selecting the best bridge type, we check the health of surrounding teeth and your specific needs.


Cost of Your Dental Bridges

The cost of the dental bridge you select depends on the type you choose and any other dental issues that need to be treated. Another critical factor that may influence the costs is your overall health. If you have underlying problems such as decay or gum disease, we must treat them first, which can significantly raise the costs. However, with good insurance coverage, you don't have to worry about the high prices. Generally, dental bridges can cost $5,000 to $10,000 depending on the number of missing teeth.


A dental crown is created to resemble a cap and is placed on your discolored or damaged tooth. We select a variety of materials, such as porcelain and metal. Crowns are durable options and will last up to 15 years.
Before the installation of a dental crown, we first prepare your teeth. We then make dental impressions to ensure we have suitable dimensions for the size and shape of your teeth. The final crown we make must closely match your other teeth.


Costs of Dental Crowns

The costs of dental crowns can be $800 to $1,500. Prices will depend on your chosen materials and the number of teeth needing caps. Costs can go high if we need to perform more intensive preparation of your teeth. Sometimes you may require a dental implant before we place the crown. If you have dental insurance, it will cover the crown's total or partial costs.


Dental exams and cleanings are essential for your oral health. We perform intensive cleaning to minimize the risks of gum disease and other oral health issues. During a dental exam, we check your neck, mouth, teeth, lower jaw, and face, and ensure they are healthy. We also use x-rays to check your oral health. With these tests, we can diagnose various oral problems, such as bone loss, that we cannot see during physical examination. When we identify these issues early, we can manage them immediately and avoid future expensive treatments. Some of the advantages of dental exams include:


Treating Oral Issues Early

Tartar and bacteria can damage your gums and teeth. Through professional cleaning, we can eliminate these problems early on. Remember, conditions like gingivitis are reversible and should be managed on time.


Detection of Oral Cancers

The first stages of oral cancer are pretty easy to manage. We can identify signs of cancer during a dental visit and treat them early. We use a special light to check for dead tissue or ulcers in your mouth.


Ensure Your Oral Health is Outstanding

Another advantage of dental exams is to ensure you have excellent dental health. Clean teeth and gums are crucial and will provide you with comfortable oral health. Kids are prone to oral issues and should consider dental exams regularly.

At our Greashaber Dentistry clinic, we encourage all of our patients to ensure their dental health is in check. Our services are affordable for everyone, and you can find treatments that suit your budget. You can also book an appointment at (734) 662-1113.