Am I a Candidate for Dental Implants

Ann Arbor, MI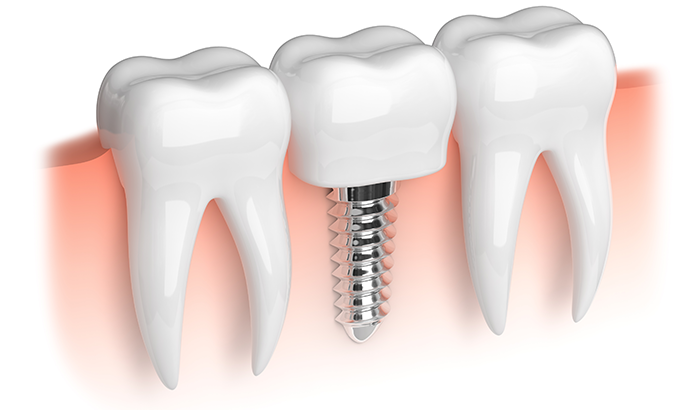 Do you have a missing tooth? If yes, then you are a dental implant candidate. Dental implants are considered the best and sure way of replacing missing teeth. Having a missing tooth can have a negative impact on your oral and general health. It will remove your natural smile, reducing your confidence levels and interrupting your chewing ability. At Greashaber Dentistry, we use a comfortable and simple approach to implant dentistry for a beautiful and healthy smile. All of our treatments are done in a caring and calm environment.


Dental Implants

Dental implants are small titanium posts placed onto the jawbone where there is a missing tooth. The titanium posts act as tooth roots. The titanium will bond with the bone leading to a strong artificial teeth foundation. Tiny posts protruding through the jawbone will act as stable artificial teeth anchors.


Dental Implant Materials

Dental implants are made from two main types of materials, each with unique properties. Titanium and zirconia are resistant to fracturing and corrosion, making the implants durable and long-lasting. Titanium is the most popular dental implant material as it creates permanent fixtures. Zirconia is a recent discovery and looks very promising. It is a great alternative for those who have a metal allergy. Zirconia's one-piece construction makes the surgical procedure easier compared to titanium, which is a three-piece construction.


Dental Implant Procedure

The dental implant procedure will last for several months and will always involve your dentist and an oral surgeon. The first procedure will be tooth extraction, where the dental surgeon will identify the problem tooth and remove it. A bone graft may be placed during tooth extraction, ensuring you have enough bone during dental implantation. The bone graft helps stimulate the body to produce bone after tooth extraction. It will take up to three months for the area where the tooth was removed to heal. After that, the dental surgeon will place a dental implant where the tooth is missing. The dental implant will also take up to three months to heal.

Temporary teeth are placed on the implant after the dental implant has healed. The dentist will take your teeth molds or scan the mouth and take the results to a lab. After three months, they will place a permanent abutment on the implant.


Dentures with Dental Implants

Two or more implants will have to be installed to help secure the dentures in place whenever you are combining dental implants with removable dentures. This will offer you permanent dental implant robustness together with conventional denture simplicity. A dental implant and dentures combination creates a tooth replacement system with many benefits compared to standard dentures.

First, you must understand a dental implant and the entire procedure. You may ask how does a dental implant compare to a real tooth or even are dental implants safe? To learn more about dental implants, contact Greashaber Dentistry at (734) 662-1113 to speak to one of our experienced dentists or schedule a consultation. We have a team of skilled and dedicated staff who are ready to listen and help you restore your lost smile or chewing ability.