Who Is a Candidate for Dental Implants

Ann Arbor, MI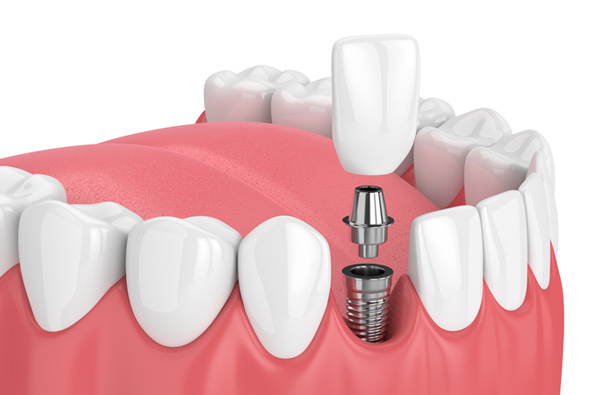 Dental implants have become an increasingly popular method of tooth replacement. They are increasingly used in place of dentures and bridges, which often fail to provide the sensation and function a patient requires. An ideal dental implant candidate is missing teeth due to trauma, tooth decay, or gum disease. Similarly, they are experiencing low self esteem due to the appearance of their smile. Thus, dental implants provide you with an opportunity to smile naturally again.

At Greashaber Dentistry, we want to boost your self-confidence. We offer a wide range of dental implants, including single and dual-unit, metal, and ceramic implants.


Dental Implant Materials

Many materials are used in dental implant treatment, including titanium and zirconium alloys. Titanium is the most commonly used material. It has been seen as a strong, biocompatible material that can be used in many different surgeries. The main disadvantage of titanium is that it can lose shape over time, making it unsuitable for some procedures and patients with bone problems.

Zirconium alloys are also used in dental implants. These metals have similar properties to titanium but are stronger and easier to work with than titanium because they do not lose their shape or become brittle over time like titanium. They are also more flexible than titanium, so they can be used in procedures where the gum tissue needs to be replaced or repaired.


Dental Implant Procedure

Dental implant treatment requires multiple visits to our office to ensure full restoration. Your first visit will involve thoroughly examining the area where you'd like the dental implant placed. Afterward, we may recommend additional x-rays or other tests to determine the viability of the implant placement.

Once we determine dental implants are right for you, we'll discuss the procedure and the risks with you, then later carry on the process. Generally, the dental implant procedure will take 20 to 90 minutes, depending on your body's response. Our dentist will make an impression of the jaw using a special molding material and use it to create a custom-made artificial tooth using titanium or other metal alloys.

Our dentist will place the implant into the bone using tiny surgical tools inserted through small incisions in your mouth. You won't feel any pain at this point as you will be subjected to local anesthesia. The process will be smooth, pain-free, and easy to heal. After the dental implant placement, we will advise you accordingly on your eating habits and oral cleaning.


Dentures with Dental Implants

Dentures are a great option for individuals who need to replace missing teeth, but they are not ideal for those who want a more natural appearance. Dentures with dental implants can provide you with the same support and stability you had with your original teeth but more comfortably and attractively. If you are considering dentures with dental implants, it is important to understand the advantages and disadvantages of both options.


Contact Us to Learn More

We've given a brief overview of dental implants, but if you're interested in learning more, feel free to visit Greashaber Dentistry or call us at (734) 662-1113. We're here to help you in any way we can, so please do not hesitate to contact us if you have any questions!